Boat-tailed Grackle Male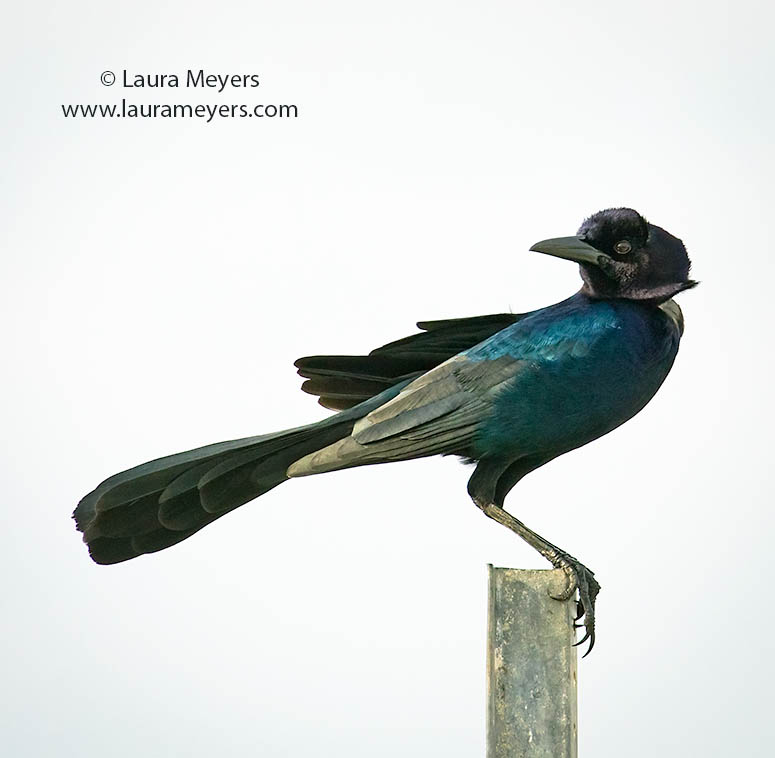 The picture of this Boat-tailed Grackle Male was taken at the Viera Wetlands in Viera Florida. Boat-tailed Grackles have a variable song with harsh jeeb-jeeb-jeeb notes and low-pitched guttural rolls. Both males and females sing, though females do so only rarely.

To hear the sounds of the Boat-tailed Grackle click on the arrow below.